We offer 16 rooms, each with a unique experience, contemporary designs and furnishing. Our entire property is private.
We cherish residents' privacy and thus operate a space exclusive to residents and their pre-booked guests and visitors. Our facility is in a serene, central and safe location, a short commute from and to all parts of Abuja city ( FCT).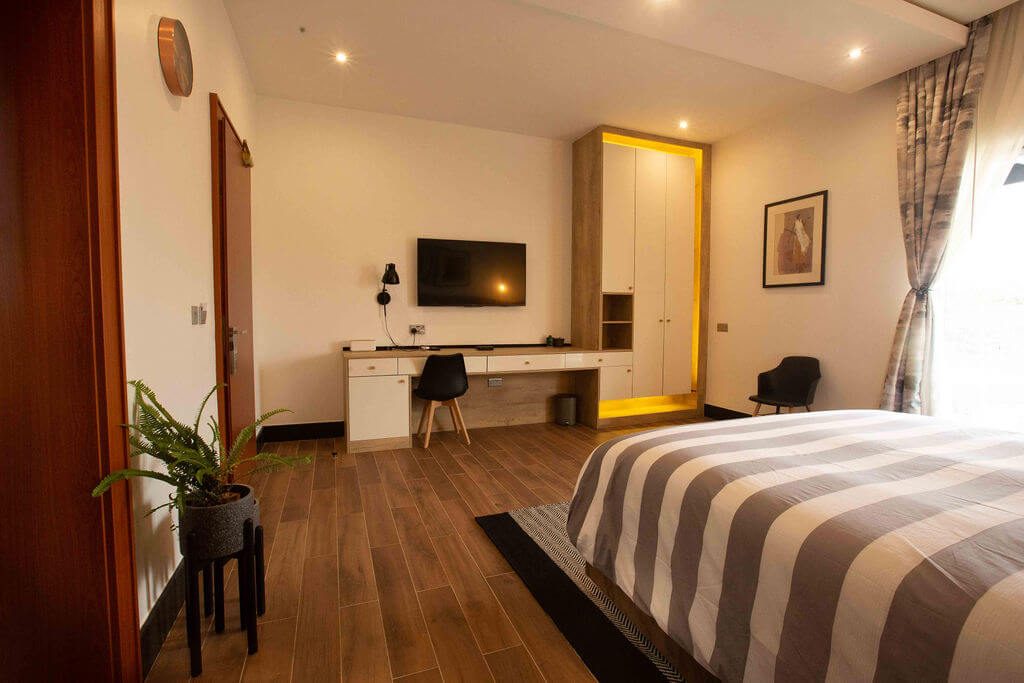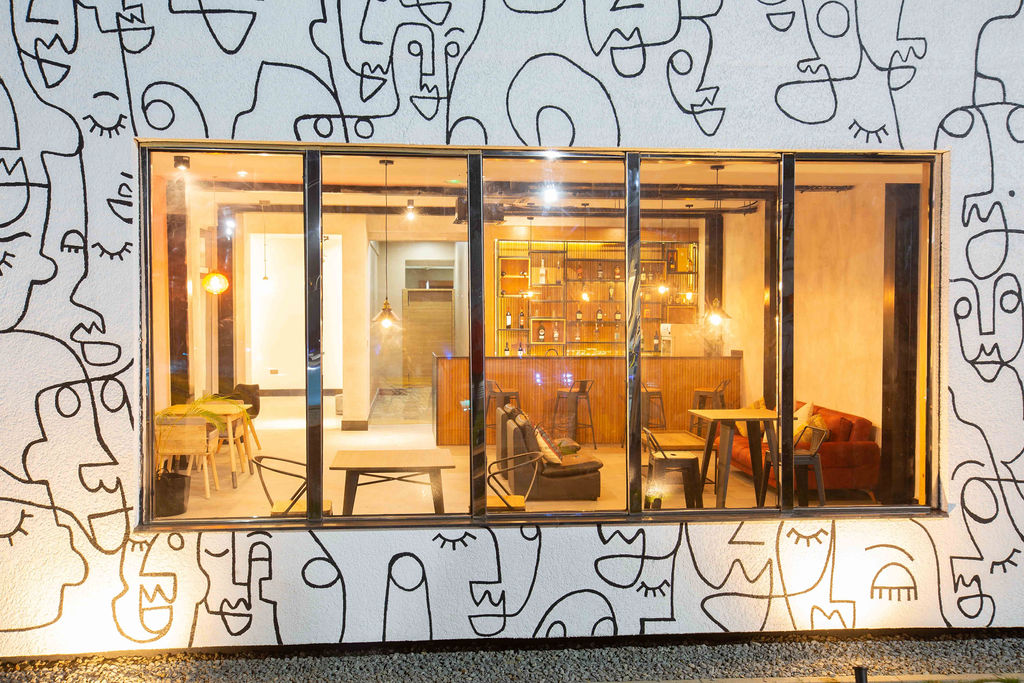 RESTAURANT & OUTDOOR CAFE
Savour our indoor or outdoor dining options for brunch, light bites, a quick cocktail—we've got you covered. Our indoor restaurant features an outdoor café overlooking a green courtyard and our swimming pool. We offer an à la carte service of delectable continental and African dishes, salads, pastries, tea and coffee, cocktails,mocktails,fresh juice, fruits and veggies
All our gym equipment come from leading brands in health and fitness solutions. We offer the most versatile machinery and tools for training different parts of the body to achieve peak fitness whether you're trying to build up strength, train naturally with functional equipment, or utilize the perfect cardio workout tools. Get on demand free personal online trannier using our Technogym – Run Personal ( treadmills) and Cross Personal (ellipticals)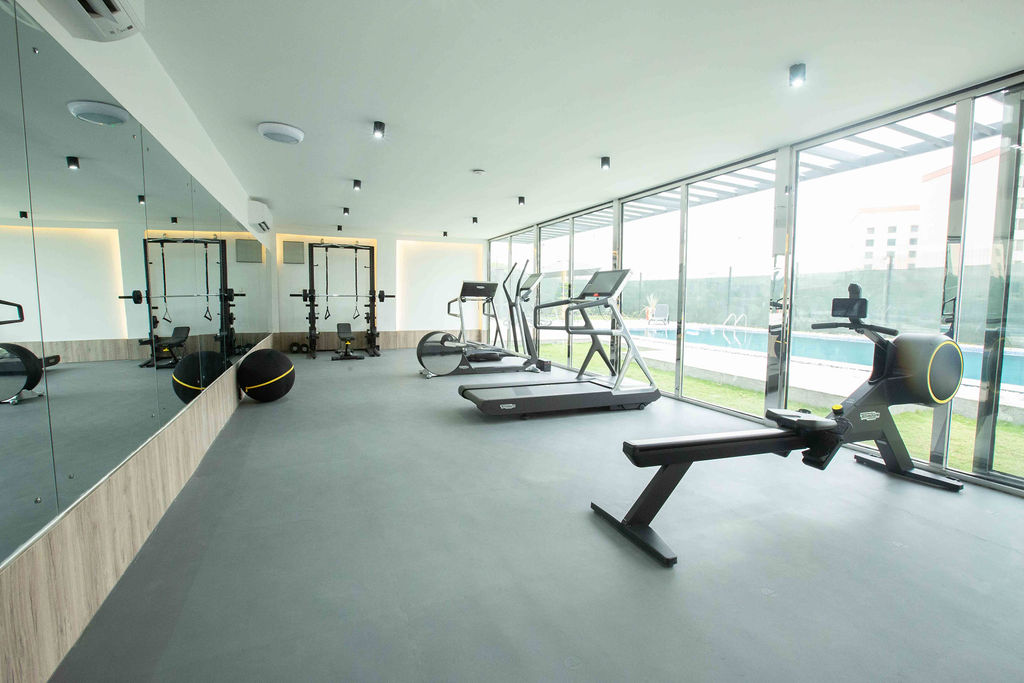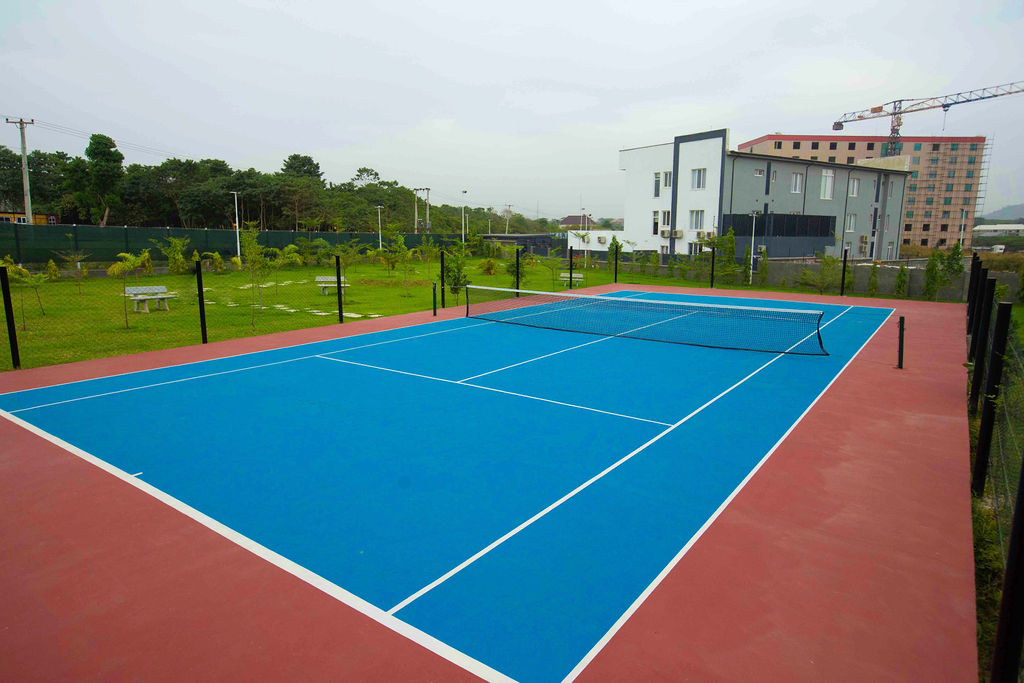 Keep active on our ITF standard lawn tennis court—double or singles). Our lawn tennis court size meets the International Tennis Federation court standard.
This hard-court measures- 78 foot (23.77 metres) long. Its width is 27 feet (8.23 metres) for singles matches and 36 feet (10.97 metres) for doubles matches.
Professional or learner, all residents are welcomed on the court. We provide equipment and gear from premium sporting goods companies (Vermont and Wilson) including rackets, a Forza speed and agility training ladder, tennis court target practice net, and ball stand.
Our outdoor swimming pool is a delightful place to relax or have fun while enjoying the warm Abuja weather from our verdant patio space, cantilever parasol and sun loungers. Stylish and inviting, our pool is well-constructed with a non-slip deck and a depth range between five and seven feet to accommodate professional and armature swimmers.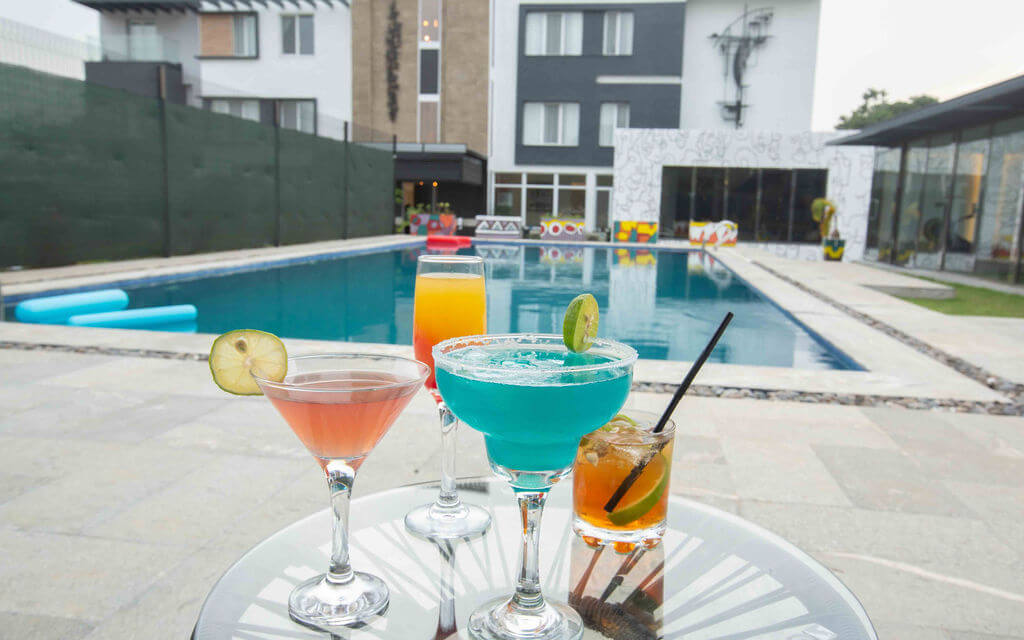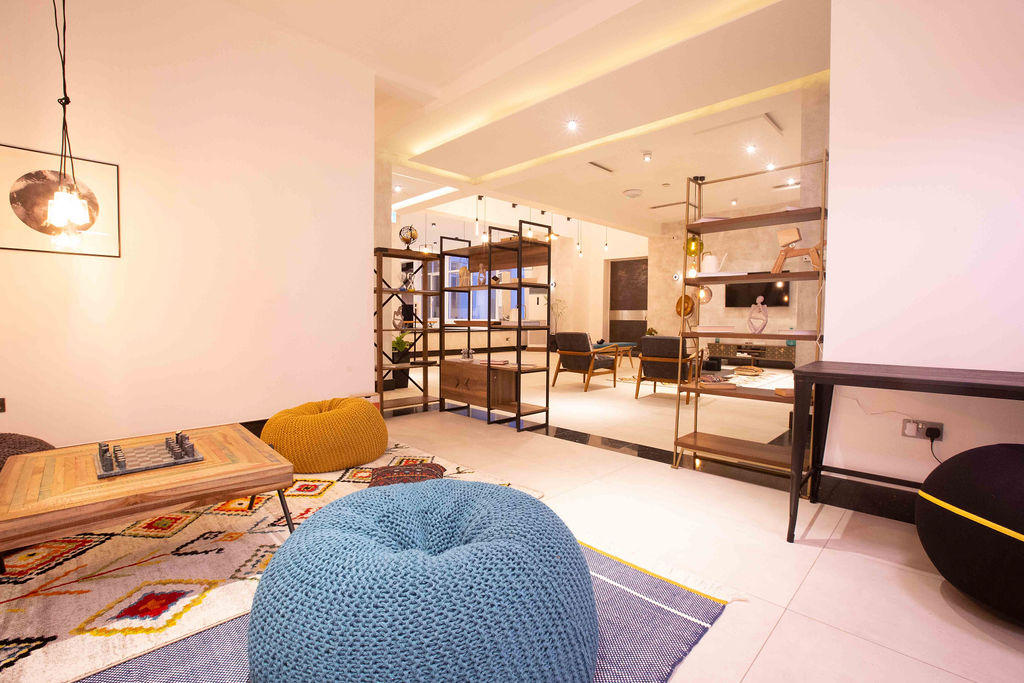 We also provide a workstation space that allows you to work swiftly from your laptops or handheld devices whilst seated on therapeutic exercise balls.
ARMCHAIR & CUSHIONS LOUNGES
Our facility offers two distinct spaces for relaxation on the lobby: a sofa lounge, and a casual bean bag cushion lounge where you can play a board game or read a book from our library.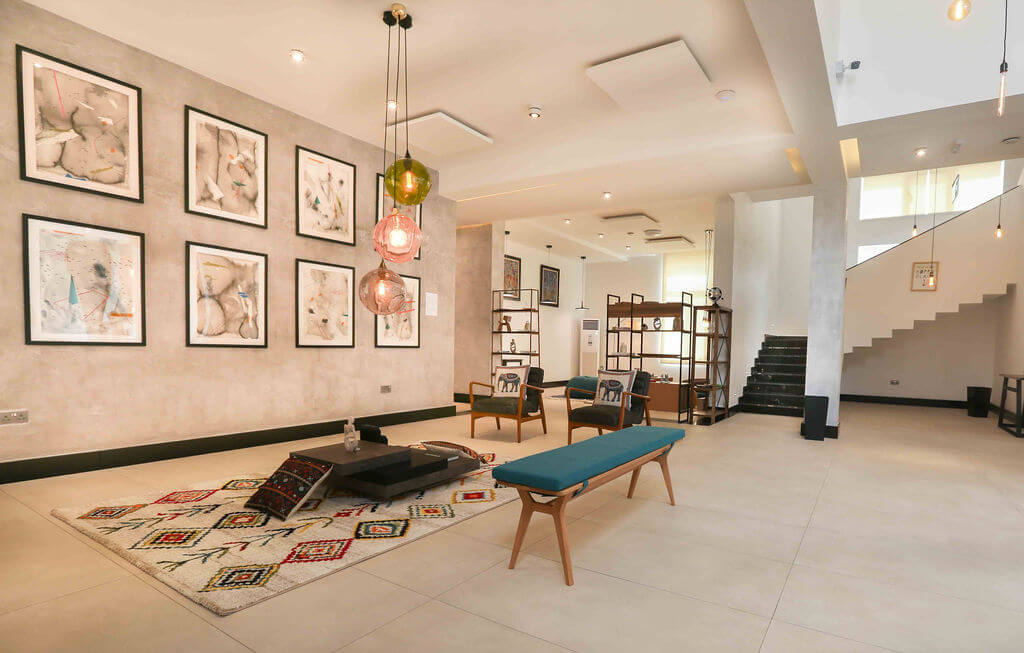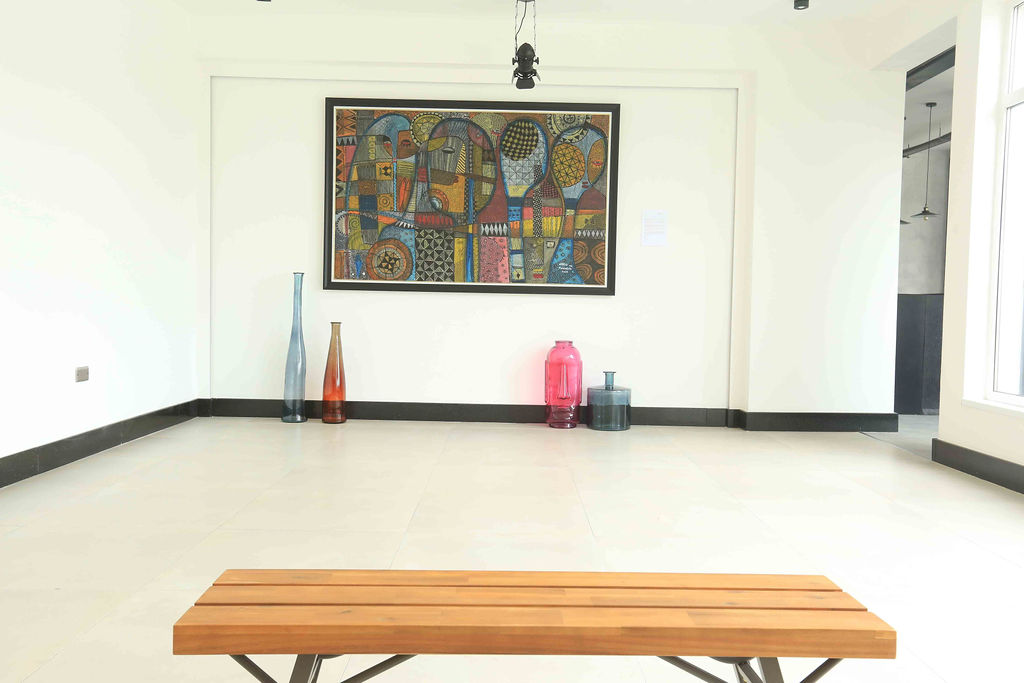 We believe great art serves as an outer manifestation of an inner state. Our onsite art gallery features a wide range of African and contemporary art collections from renowned African artist like Nike Davies Okundaye, Tola Wewe, Obinna Makata and Mongezi Ncaphayi.
Our residents take in the simplicity, sparse lines, intense colours, and varying perspectives of each piece in our facility and gallery. We also run scheduled exhibitions and offer onsite collector's pieces for purchase.
Enjoy a dawn or dusk walk in our secure green garden space. Our green garden space is expansive enough to host a variety of games or guest-only events with complete access control.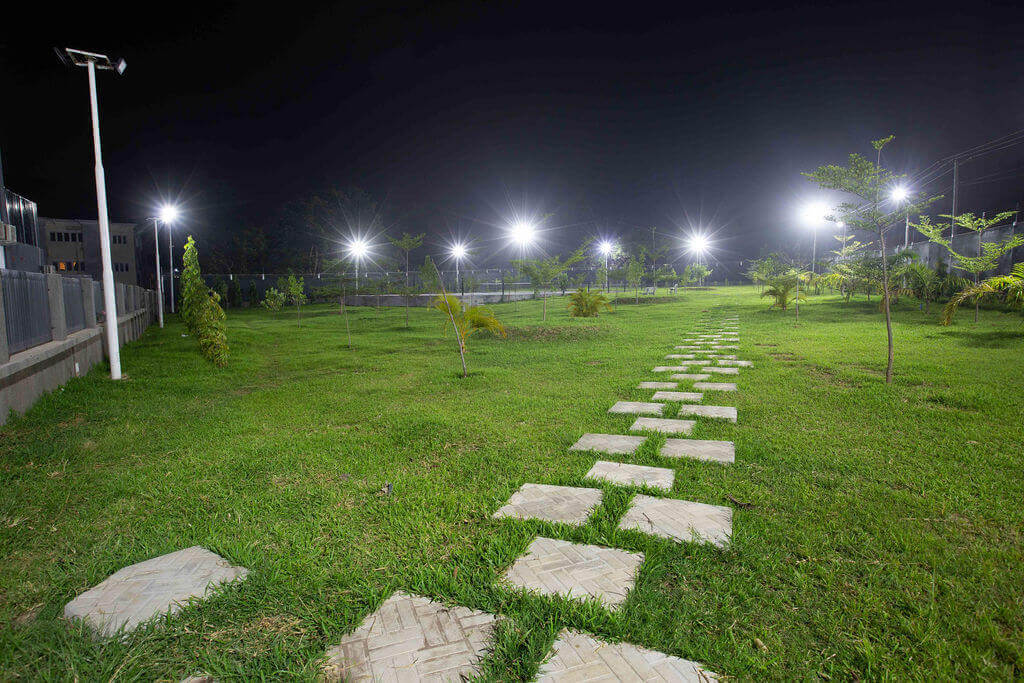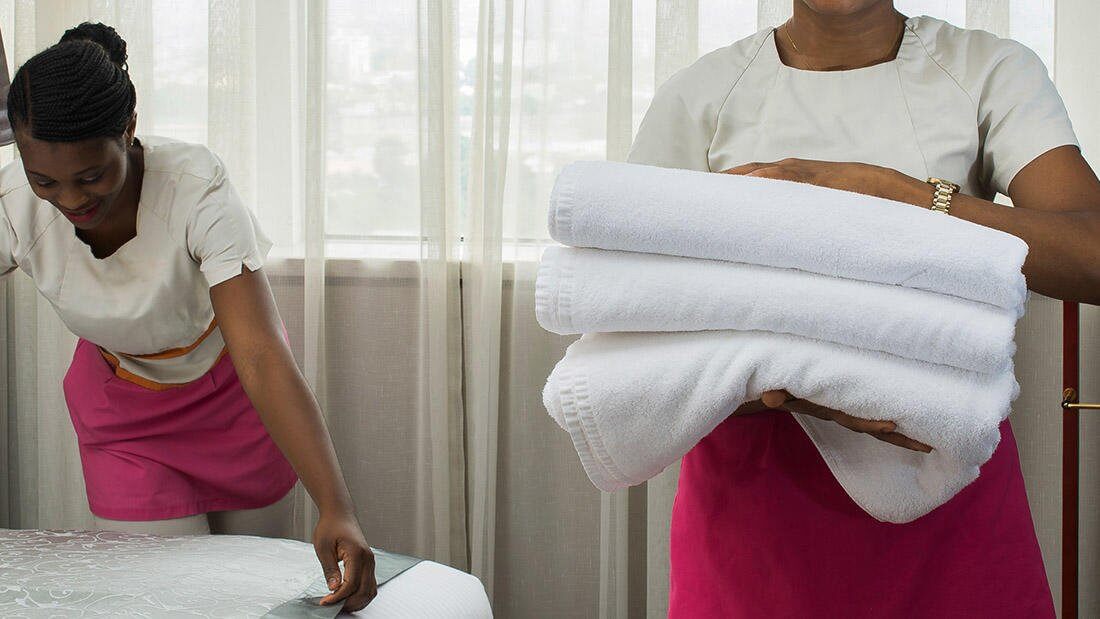 Dry cleaning, laundry, and ironing amenities available onsite. This is a chargeable service and is available upon request.
We offer vacation packages to guests planning private weddings team bonding and secure exclusive getaways, clergy conducting faith-based retreats, or organisational teams and groups sourcing for a spot to rest and relax while they plan and retool their business strategy.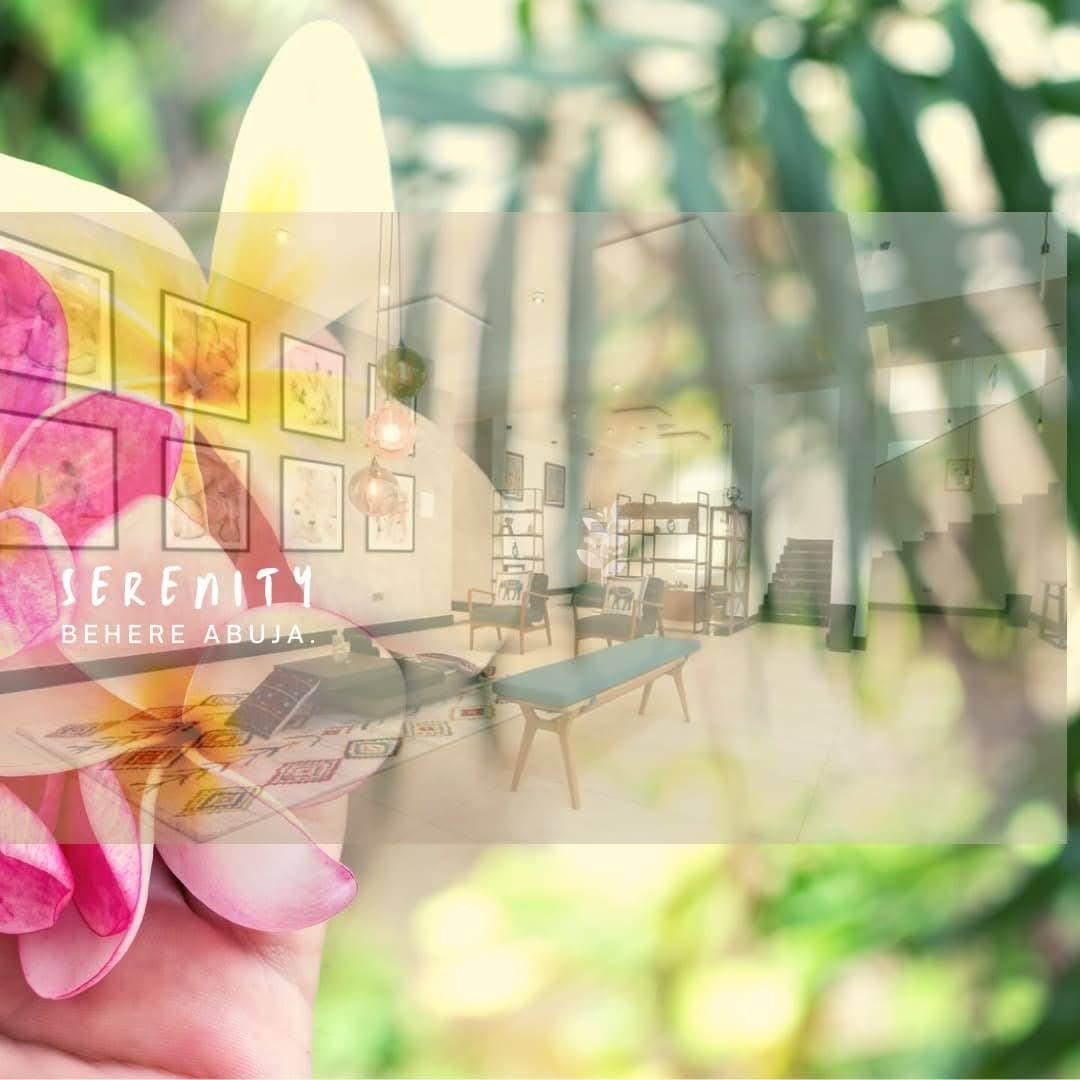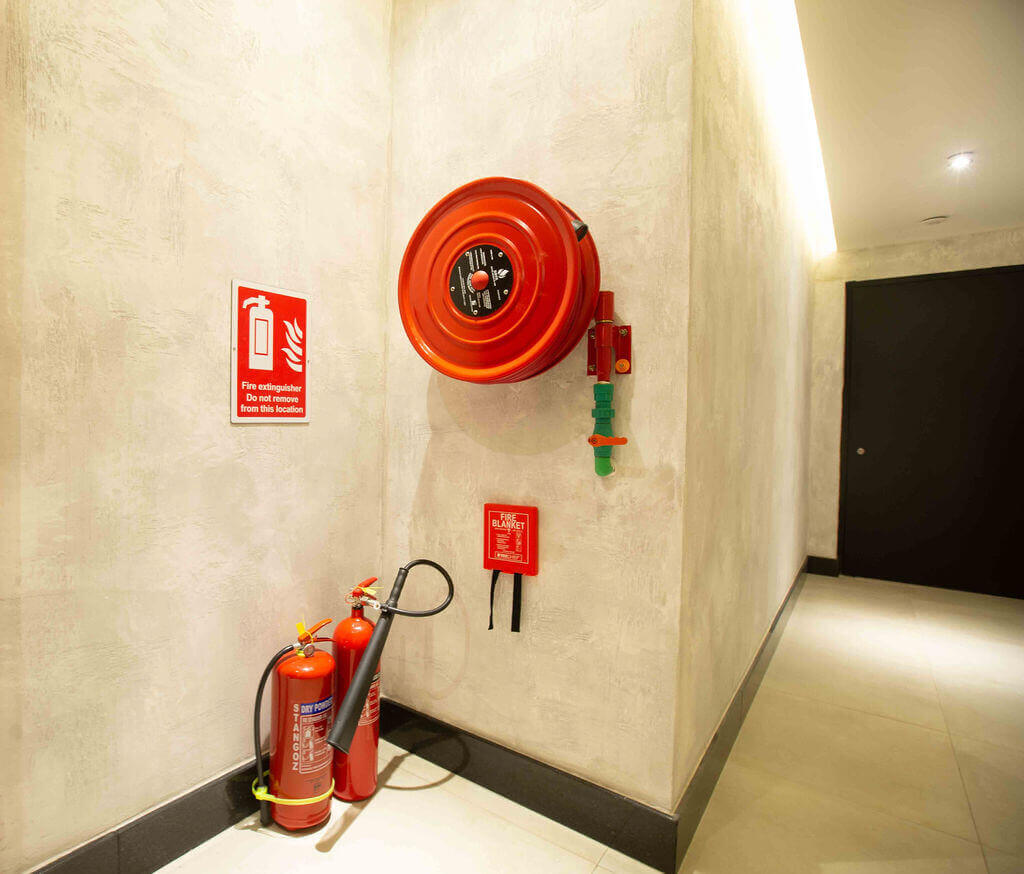 FIRE SAFETY & PREVENTIONS SYSTEMS
We prioritise the safety of our residents with appropriate fire safety, fire prevention, and fire fighting measures. Note our early warning systems, fire escape plan, and illuminated emergency exit signs.
All members of our staff are trained in fire safety procedures and deploy designated fire wardens in case of an emergency.
COMPLIMENTARY PICKUP'S AND DROP OFF'S
Upon arrival, let us help you take a load off. We'll handle not only your checked luggage but also the cost of transportation to and from the Nnamdi Azikiwe International Airport, Abuja. Enjoy a chauffeur-driven ride to our facility courtesy Total Logistics Executive Ryde, a premium transport provider in Nigeria. Arriving near Abuja? We offer a free pick-up and drop-off service for all journeys within 35 minutes of our facility. 
T & C avalibale only on full room rate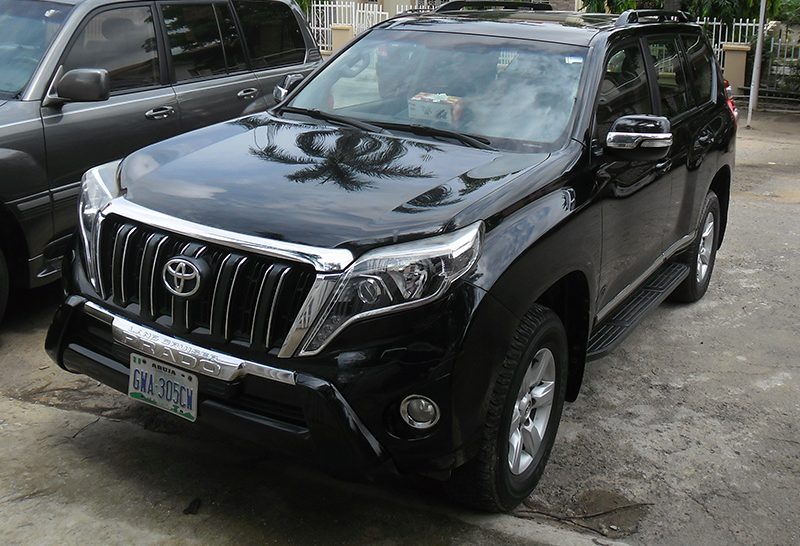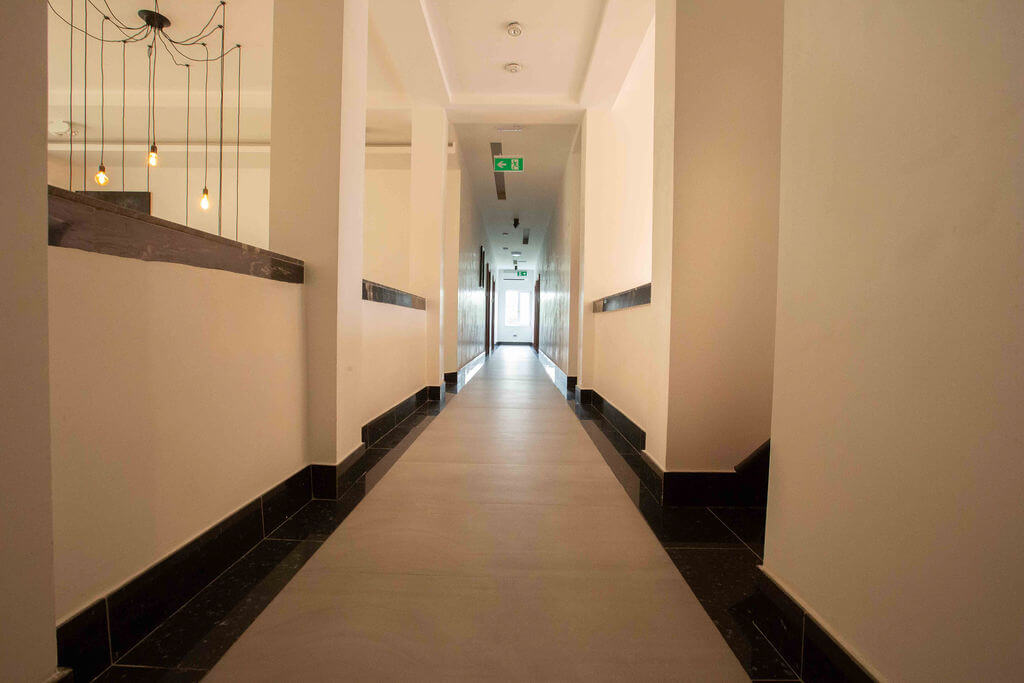 ROUND THE CLOCK SECURITY COVER & CCTV MONITORING
We have 24 hours security services in operations from private guards and the police. electric fence perimeter protection,manned CCTV surveillance of our facility perimeters and common areas. Two Mantrac power generators for electricity back-up supply.
NON CONTACT TEMPERATURE CHECK & HAND SANITIZER STATIONS
As a new space, we have ensured our facility is a Covid-19 secured environment –we operate a restricted access facility, free face mask, safe distancing measures, non-contact smart digital temperature checks, and sanitiser stations with multiple daily cleaning and disinfecting protocols in place- Our staffs are encouraged to get vacinnated and do regular testing.